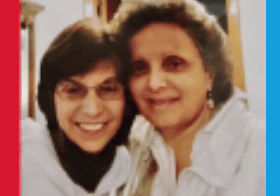 This May, as we recognize ALS Awareness Month, let us honor those who give us hope. Our loved ones, caregivers, friends, neighbors, family, nurses, social workers, or doctors. The people in our lives and in our hearts who give us the strength to embrace another day. Who gives you hope?
For Janet De Vivo, who so bravely battled ALS, and her dear friend & caregiver Katie Gallo, it was the social workers, nurses, and extensive services provided by The ALS Association Greater New York Chapter that gave them hope throughout unimaginably difficult times.
"During a very scary time, they gave us a direction when we did not know the way. They provided expertise unlike anywhere else, which gave us comfort in the unknown. I don't know where we would have been without the support of the Greater NY Chapter."

Katie
Janet would have celebrated her 74th birthday on May 12th. To honor her legacy, and ALS Awareness Month, Katie has generously offered to match each gift, dollar for dollar, up to $20,000! With your help, we can collectively raise $40,000 this month and continue giving hope to all families in the community.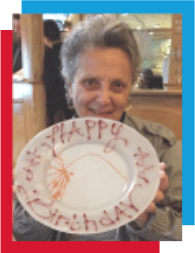 Your gift today will double our hope for tomorrow. By making a gift to The ALS Association Greater New York Chapter, it will honor Janet's life and those of your loved ones. Your gift will provide increased equipment & assistive technology loans, more respite support to caregivers, and further research advancements for more treatments.
Serving over 1,000 people living with ALS throughout the Greater New York territory, we are dedicated to ensuring that every person receives seamless care during their journey. While some of the world's top scientists are diligently working on more treatments and eventually a cure, it is also essential that we stay ahead of the ever-evolving daily needs for those living with ALS. Our team of nurses, social workers, and assistive technology specialists is dedicated to providing the highest level of care to every patient, caregiver, and family member in need.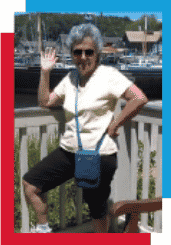 Your support will continue ensuring that our vital services and programs are provided to all families challenged with ALS in the Greater New York area. 
On behalf of our entire ALS patient community and staff, we thank you for your commitment in the mission to keep fighting ALS on all fronts.