Gluck Family Matching Gift Challenge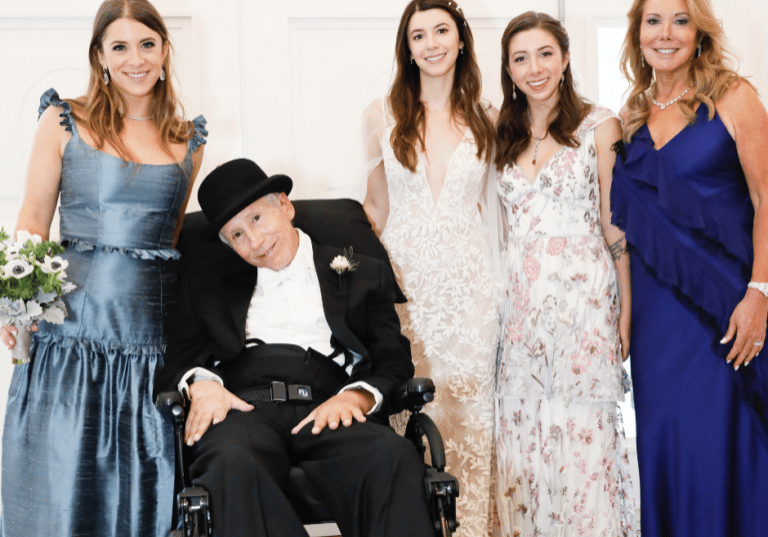 We are extremely honored to announce a matching gift challenge of up to $200,000, made possible by the Gluck Family Foundation. They have generously agreed to match every donation, dollar-for-dollar, through the end of this year. Together we can ensure that your gift will make a significant difference for all families in our ALS community by doubling the impact of every gift received.
The Gluck Family Foundation, started by Laurence and Sandra, has been a leader in the philanthropic community since 2014, donating to over 20 nonprofit organizations, the majority of which are in New York City. Their steadfast commitment to The ALS Association Greater New York Chapter's mission is an admirable one, as they themselves know the difficult challenges of ALS all too well.
When Laurence Gluck was first diagnosed with ALS, his confirmation came over the phone, "You have ALS. Good luck." However, settling was not an option for Laurence or his family. Since his diagnosis, Laurence has made research a top priority. He traveled around the world looking for anything that may help.
Laurence and Sandra taught the importance of giving back to their three daughters at an early age. Amanda, who manages many of the ALS initiatives, fondly remembers going to the post office and participating in the "Dear Santa Letters" program giving back to young children and families. In addition to their support of the ALS Association, the Foundation has made contributions to the Emory School of Medicine and Sean M. Healey & AMG Center for ALS at Mass General.
While a tragic diagnosis, Amanda is thankful for the quality time she has spent with her father over the years, especially since becoming ill. "We so often take our relationships for granted and assume people will be around forever," she remarked. They are grateful for the opportunity to offer this special matching gift challenge, in hopes that those living with ALS can benefit from the continued support of the Greater New York Chapter, "it has so many services and is such a wonderful resource for families, caretakers, and the sick. There is always someone to help. They have built a strong community."
Together with the Gluck family, we invite you to join us in supporting our local ALS community today. This holiday season, let's make momentous strides in the fight against ALS. Your support matters more than ever for every person who relies on it. Thank you in advance for supporting us during this special giving season. We wish you and yours, safe and peaceful holidays. You may make a donation here.