Learn About Care Services Update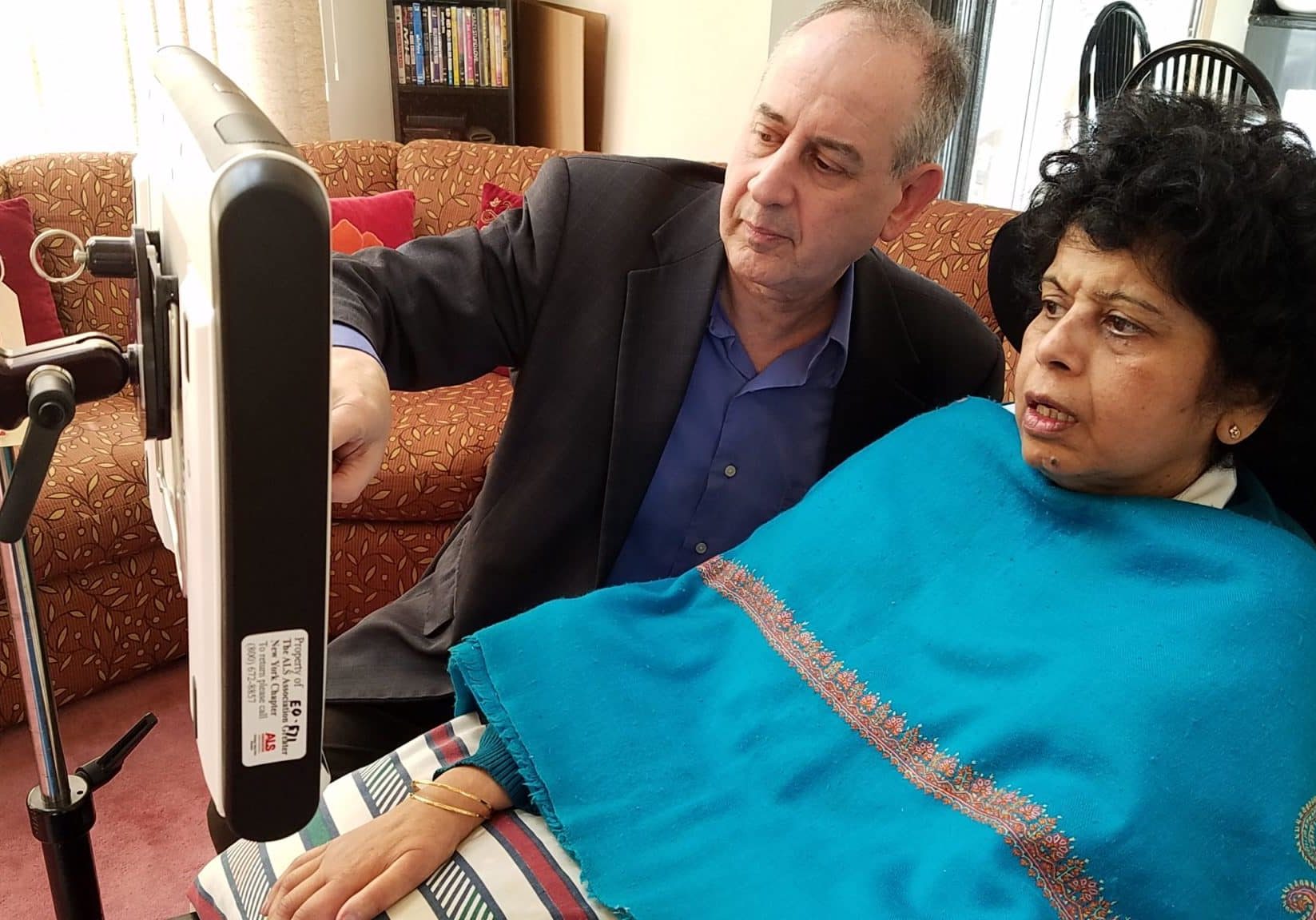 HOME VISITS
Our local Care Services team is excited to offer in-person home visits once again throughout our region. We no longer require waivers or precautions, but safety remains our number one consideration. Any family who would like an in-person home visit is invited to request one from their individual Care Coordinator. Virtual (ZOOM) visits remain a popular option. We are committed to offering multiple opportunities for families and our team to meet and interact.
BEREAVEMENT
At Greater New York, we are here to support families facing ALS. We understand that the emotional needs of our families don't just fade away after losing a loved one. That's why we're always available to offer continuous support to grieving families.
To better assist you during this difficult journey, we've expanded our bereavement services. We now offer a renewed program of bereavement communications that are sent at specific times, each one addressing different aspects of the healing process. Additionally, we offer a bi-weekly virtual bereavement group and a structured 5-part bereavement group twice a year.
Our annual Ceremony of Remembrance takes place once a year and provides a special opportunity for people to come together in a shared ALS community and remember their loved ones. We're here for you every step of the way.
CLINICIAN FORUM
Greater New York was excited to host our fourth multi-disciplinary Clinician Forum in October. These virtual gatherings offer a special platform for our clinic team members to collaborate, exchange knowledge, showcase best practices, and build connections, all for the betterment of our ALS community.
The expertise required for ALS therapists, social workers, nutritionists, and nurses is highly specialized. As a result, these forums bring together ALS experts from different regions to ensure that our care and treatment approaches are at the forefront of innovation. Greater New York is proud of the dedication shown by our providers as they consistently invest their time in improving and sharing their skills.