Lou Gehrig Legacy Gala Raises Over $500,000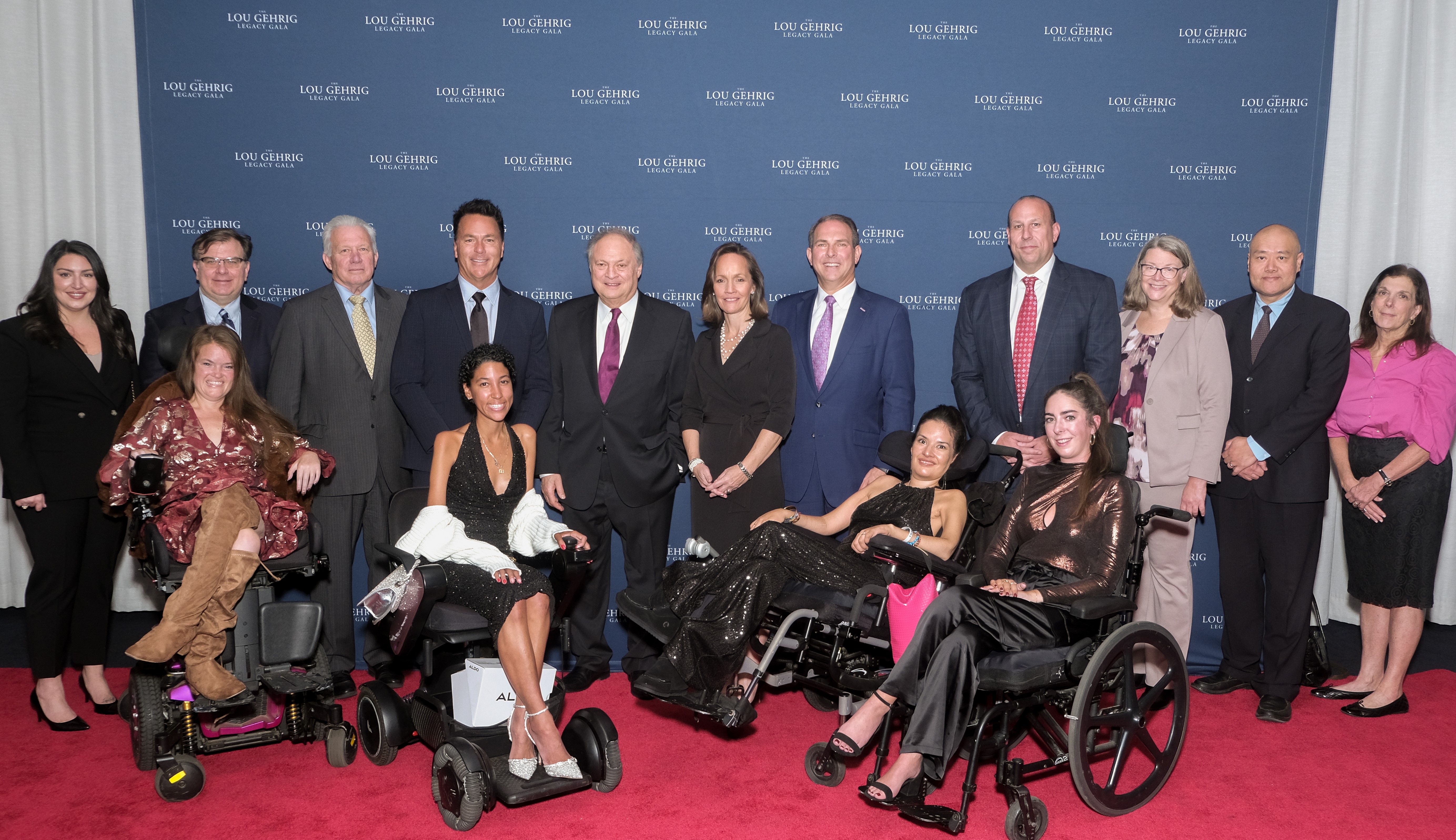 On Monday, November 6th, the ALS community came together to commemorate the remarkable progress in ALS research and the ever-evolving landscape of care for those contending with this devastating disease during our annual Lou Gehrig Legacy Gala. The evening commenced with insightful remarks from Board President Allen J. Popowitz and President & CEO Kristen Cocoman, who shared the exciting news of our transition from the ALS Association Greater New York Chapter to ALS United Greater New York. This transformative announcement was accompanied by the unveiling of a striking new logo, setting the stage for a memorable night.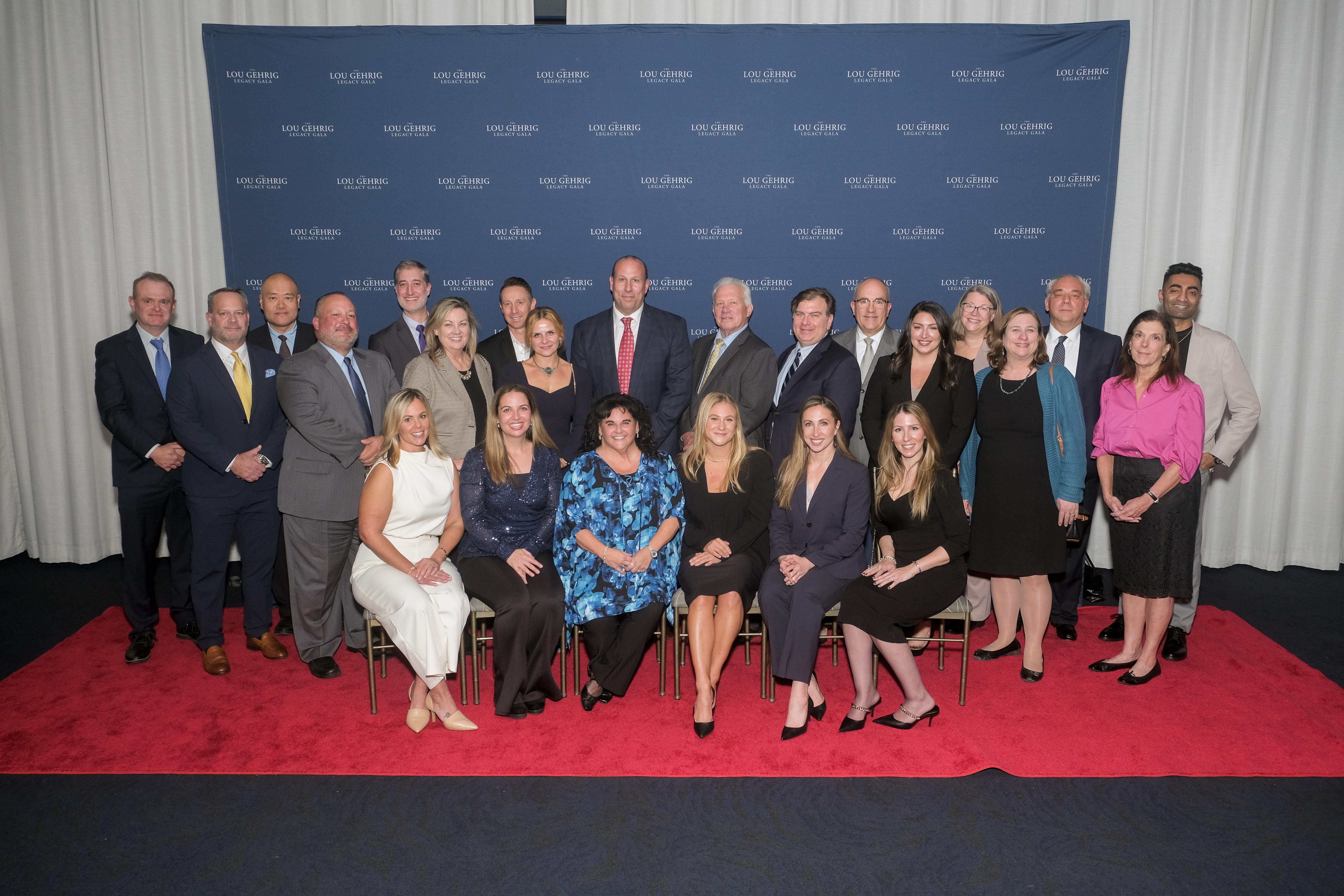 Under the guidance of Master of Ceremonies Jeremy Schaap, and special guest, Bob Costas, the event highlighted the presentation of prestigious awards, recognizing exceptional contributions to the ALS community.
Mitsubishi Tanabe Pharma America received the Jacob K. Javits Lifetime Achievement Award for their groundbreaking work to bring forward a treatment for the ALS community and pave the way for future therapies.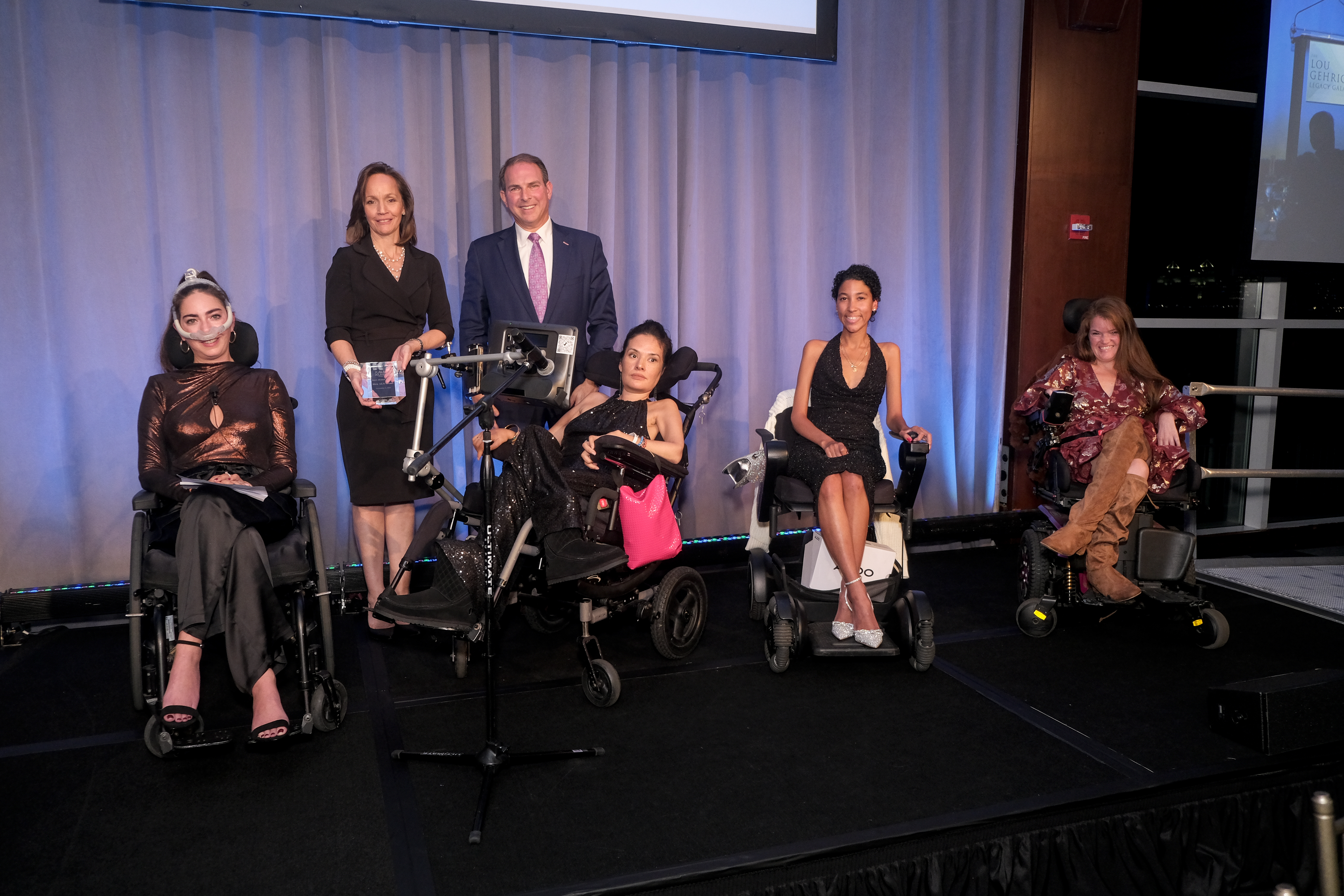 Her ALS Story, a network of truly inspirational women diagnosed with ALS under age 35, was celebrated with the esteemed Iron Horse Award for their collective strength and advocacy. Leah Stavenhagen, Desi Kessler, Ashley Rivera, and Kaitlin Gonzales accepted the award on behalf of this amazing group.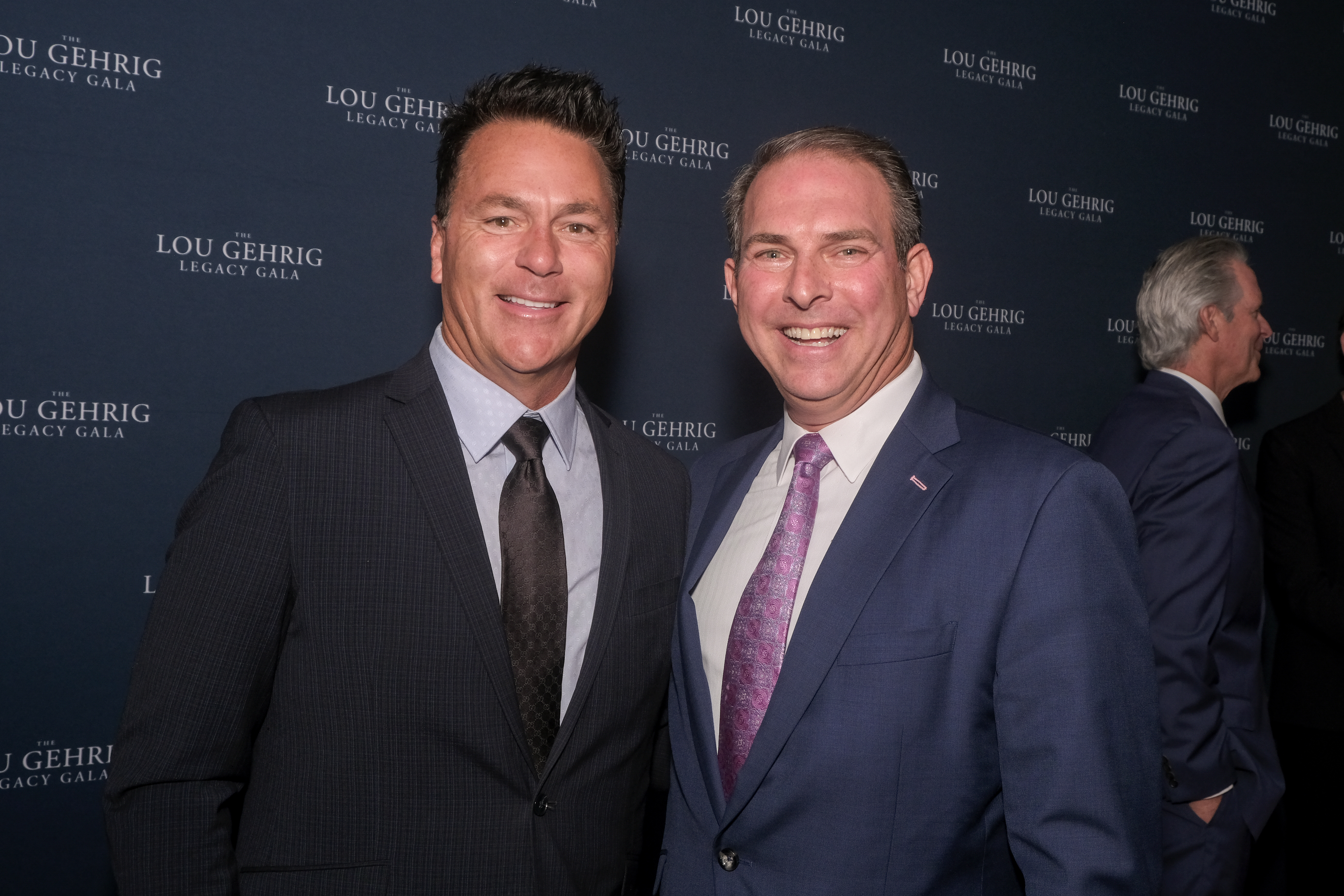 Baseball legend Todd Zeile, who spent 16 seasons in the MLB and retired with the New York Mets in 2004, was honored with the Lou Gehrig Sports Award, embodying the leadership and character of Lou Gehrig.  Over the last decade, he has focused on raising funds and awareness for many causes close to his heart, including the Special Olympics and Juvenile Diabetes Research Foundation
Internationally recognized art dealer and former Miami Marlins owner, Jeffrey H. Loria, received the Champion Award for his dedication and support of the ALS community over nearly two decades.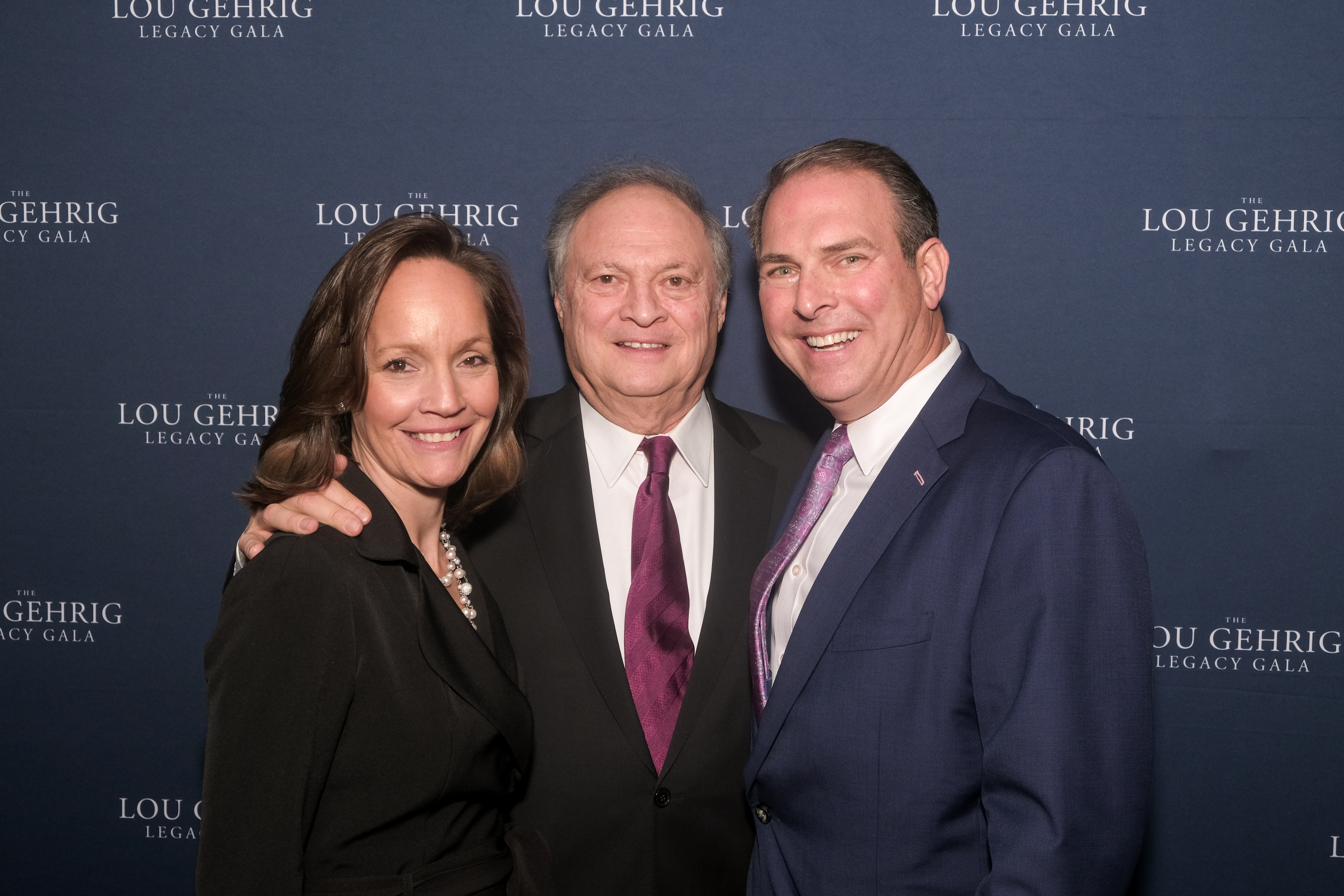 The impact of this special occasion was not only felt in the grandeur of the event but also the generosity of our supporters. We are thrilled to announce that the evening raised more than $500,000. Over the years, the Lou Gehrig Legacy Gala has been a beacon of hope, raising over $25 million in the relentless battle against ALS.
The 2023 Gala represents another significant milestone in our unwavering commitment to finding a cure for ALS and fulfilling our ultimate vision: a world without ALS. Your support is a critical driving force in this endeavor. With your unwavering dedication and generosity, ALS United Greater New York will continue to lead the charge in providing quality local care to those living with ALS and tirelessly pursuing treatments and a cure for this devastating disease.
We express our deepest gratitude to all who stand with us in the fight against ALS. With your support, we are moving one step closer to realizing our ultimate vision: a world free from the grip of ALS.