New Jersey State Budget Allocates $1.5 Million in State Budget for Those Living with ALS.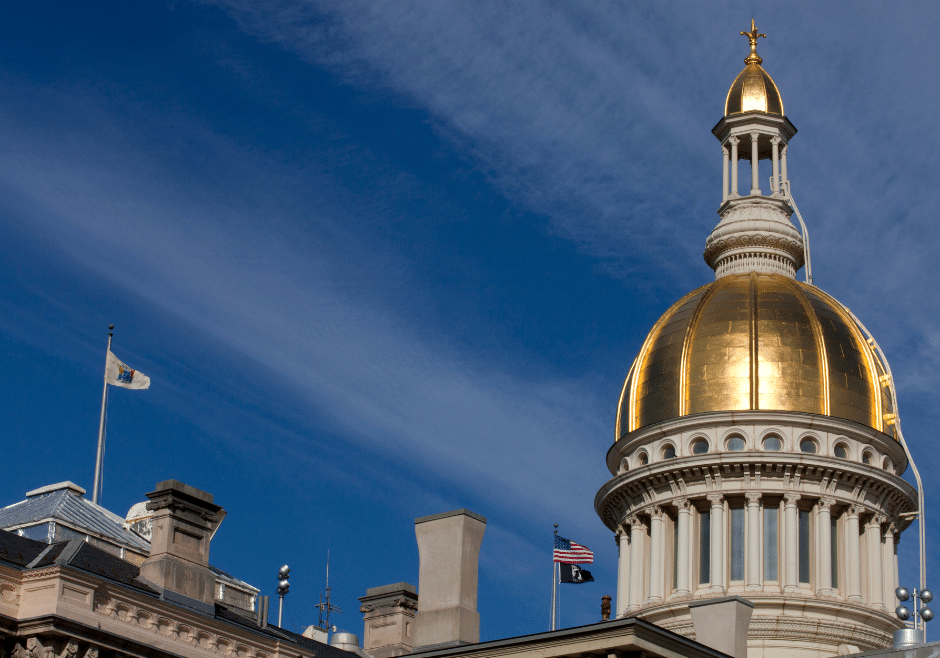 The Greater New York Chapter and The Philadelphia Chapter of The ALS Association extended their heartfelt gratitude to the New Jersey State Legislature and Governor Murphy for their commitment to the ALS community. New Jersey elected officials demonstrated their dedication to improving the lives of ALS patients and their families across the state by allocating $1.5 million in state funding. This allocation of funds will have a transformative impact on the lives of people living with ALS and their families in New Jersey. The financial support will enable the expansion of crucial services, including in-home and respite care, the provision of durable medical equipment and home modifications, as well as the enhancement of professional services. Respite and home modification grants will alleviate the financial burden associated with necessary accommodations such as widened doorways, wheelchair ramps, and accessible bathroom facilities.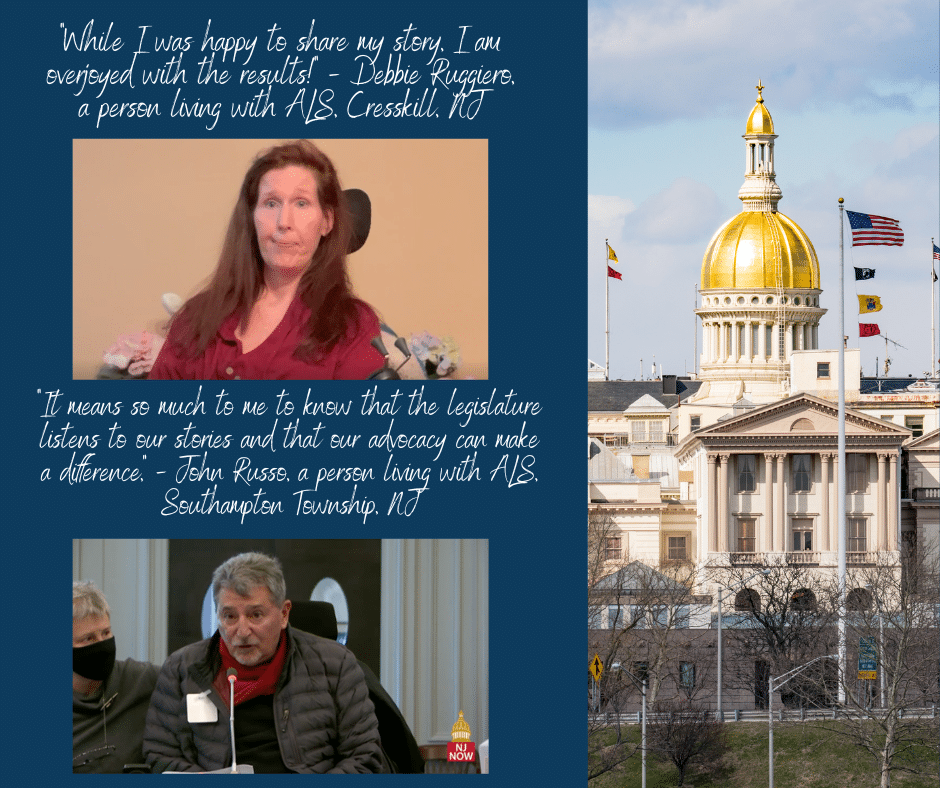 Kristen Cocoman, President and CEO of The Greater New York Chapter, expressed her deep appreciation, saying, "The Greater New York Chapter and Philadelphia Chapters of The ALS Association are incredibly grateful to the New Jersey Legislature and Governor Murphy for their dedication to the ALS community. Advocates and elected officials, working together, are vital to investing in funding that will be used to provide care and support to ALS patients and families throughout New Jersey."
The cornerstone of both Chapters' programs is the Regional Care team model. Each member of the ALS patient care team is specially trained to address the unique challenges faced by individuals living with ALS. These comprehensive teams comprise nurses, social workers, and assistive technology specialists who conduct ongoing proactive assessments of each patient's needs, conditions, and future risks.
"We are grateful to the New Jersey legislature for recognizing the needs of the ALS community and increasing this critical funding for ALS care," said Jeff Cline, Executive Director of the Greater Philadelphia Chapter. "Every dollar of this funding directly benefits ALS families in New Jersey and will have an immediate positive impact on the people we are privileged to serve."
"It means so much to me to know that the legislature listens to our stories and that our advocacy can make a difference," said John Russo, a person with ALS from Southampton Township, NJ. "When I testify, I bring the stories of all of the friends with ALS whom I have known since I was diagnosed. ALS may weaken our bodies, but our voices make us strong."
Debbie Ruggiero, who is living with ALS from Cresskill and testified in April at the Senate budget hearing said, "While I was happy to share my story, I am overjoyed with the results!"
ALS, commonly known as Lou Gehrig's Disease, is a progressive, terminal, neurodegenerative disorder that affects motor neurons in the brain and spinal cord. As these cells deteriorate, individuals lose muscle control and voluntary movement, including their ability to speak. During the advanced stages of the disease, many patients become paralyzed while maintaining their mental acuity.